What are the best cookware sets on Amazon? Spend your money wisely with our up-to-date 2021 buyers guide for cookware sets.
 Given the remarkable rise of home cooking over the last few months, you might be wanting to update your cookware sets.
I've been there myself. Watching the likes of Gordon Ramsay or Raymond Blanc whip up a storm in their home kitchen, their equipment so often seems worlds away from what we – lowly non-multi-millionaire – budding cooks can afford.
Well, that may have been the case a few years ago but this is a different world now. Indeed, the best cookware sets are within an affordable price range and, crucially, at our fingertips.
The wonders of modern technology, right? How amazing.
Whether you're moving into your new home or are simply looking to revamp what you've got in the cupboard, buying a new cookware set can be a daunting task.
What should I get? What utensils should I be looking for? Cast iron or stainless steel?
The questions initially seem endless.
However, with our cookware sets Amazon buying guide, we've got you sorted, dear reader.
So, rest assured your money will go a lot further after reading this most informative of articles if I do say so myself.
Why should I buy a cookware set?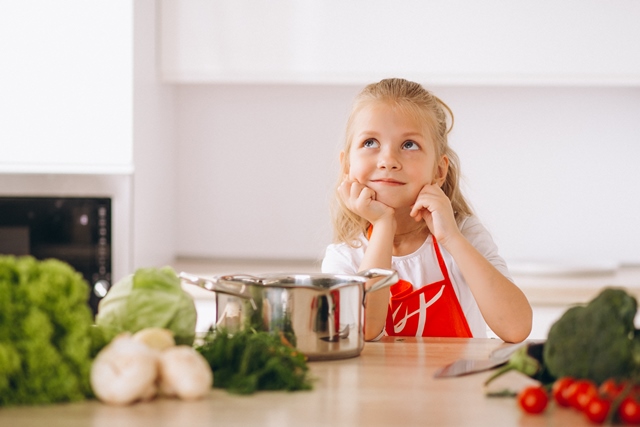 Sure, you can mix and match but why on earth would you want to?
When first looking at what to stock your kitchen with, it's easy to want to pick up the cheapest utensils going as and when you need them. Over the course of one transaction, that will be cheaper, but only if you're going to use every single item immediately.
With cookware sets being so freely available, the quality is generally really good. Spend that little bit extra to get everything you need in one go, while all matching in your kitchen drawers.
Trust me, it's absolutely worth it. In the long run, you'll be saving money.
What's better than that?
Even if you're not hugely into cooking, buying a set will save you so much time. If you just need something to do the basics, one purchase will literally give you the tools to do them for years to come.
For gits, they're an excellent idea. Maybe you've been invited to a wedding and you don't know what to get the happy newlyweds as they begin their new lives together.
Get them a cookware set! You'll seem so caring and clever with minimal fuss.
Ok, that's a little cynical but you get the point.
Reasons to buy a cookware set
Practical
Economical
Looks nice in your kitchen
Last for years
Ideal for gifts
What should I look for when buying a cookware set?
Basically, this is all dependent on how into cooking you are.
If like me, you're a huge foodie, the set you buy should include every gadget under the sun if you can get it. That is the cheapest way of stocking your kitchen for years. If you're only looking for something less intense, there are plenty of sets out there that cater to your catering needs.
Either way, the trick is to look for something either non-stick or cast iron. Non-stick will make the cleaning process easy for obvious reasons, while cast iron may be a little tougher to wash down, but will outlive anything on planet earth (other than cockroaches of course).
Whatever level of cooking you're into, your pans are pretty much going to be used every day, so it's vitally important you get something sturdy and reliable. Clearly, that's quite hard to gauge over the internet but, luckily for you, we've done it for you.
Buying Cookware Sets: The Essentials
Make sure they're dishwasher safer
Make sure they're oven safe
Should include multiple sizes of the samr shaped pan (eg 2x frying pans, 2x saucepans)
The more utinsicles the better
Thick-bottom base to conduct heat well
Sturdy for safe cooking
A Good Looking Product Table
Swipe the table!
Put Your Cookware Sets in Action
Have a look at my recipes and cook delicious meal using the fryer you like
Nutri Chef 20-Piece Non-Stick Kitchen Cookware Set
Ok, let's start with one of the best value sets out there.
Nutri Chef's cookware set has literally everything you could ever need.
Safe to use on gas, electric, or induction hobs, you'd be buying a set that includes THREE different sizes of stew pots and frying pans. All of them are made from pressed aluminum with multi-layered coating thickness, spreading the heat evenly so you avoid those dreaded hotspots in the pan.
If your cooking surface is evenly heated, your dishes will be cooked at the same time, making for a much better experience.
Along with that, it comes with baking trays with heat resistant handles, making life easier when it comes to taking precious cargo out of the oven. Throw in the grill pan and the pasta fork (ALL good home cooks have a pasta fork) and you can clearly why this is one of the hottest properties on the market.
Set includes:
6-piece bakeware set
3-Nylon utensils (spatula, ladle, slotted spoon)
3 stewing pots (5 quart, 2.5 quart, 1 quart)
3 frying pans (8 inch, 10 inch, 12 inch)
Grill pan (9.5 inch)
Pasta fork
Silicone drainer
Chef's Star Kitchen Cookware Set, 11 Piece (Purple)
If you don't want quite as many tools to arm your kitchen with, the 11-piece kitchen cookware set from Chef's Star is another great way to go.
A nice deep purple, these non-stick pans are also dishwasher safe, so cleaning up after yourself literally cannot get any easier.
Two sautee pans, a dutch oven with a lid, and two different size saucepans (lids included) are a set-up to cook pretty much any meal on the planet. Throw in a slotted spoon, spatula, and a ladle and you're good to go.
Again, they're excellent heat conductors and even oven-safe too, so you can impress all your guests by starting something on the stovetop and finishing it in there. Look at you, getting all cheffy, Ramsay will be quaking in his boots in no time!
Set includes:
2x non-stick frying pans (10 inch, 8 inch)
Dutch Oven with lid (4 quart)
2x saucepans with lid (2 quart, 1 quart)
3x silicone kitchen utensils set (spaulta, slotted spoon, ladle)
Cusinel Cast Iron 11-Piece Cookware Set
Arguably the most formidable set on the market, the Cusinel Cast Iron 11-Piece Cookware Set has every single base covered. Including a griddle and a pizza pan, home cooking will be so much fun and you'll impress all of your guests with just how well you whip up a wide variety of dishes.
Cooking with cast iron is an absolute joy. Not only do cast irons pans last for years upon years, but these ones also come pre-seasoned to prevent any rusting and the wide surfaces give you the perfect platform from which to deliciously sear anything you put on it.
The griddle pan will rival that tired old barbecue you've got in the garden (and open you up to the world of grilling if you don't have any outdoor space) while the pizza pan is ideal for a night in with family and friends.
Frankly, if you're a foodie, this is THE set for you. There's just no other way of putting it.
Set includes:
2x Cast iron skillet (6 inch, 10 inch, 12 inch)
2x Glass lids
Griddle pan
Pizza pan
Pan scraper (crucial when cooking with cast iron)
Heavy-duty pan rack
Utopia Kitchen 8-Piece Non-Stick Cookware Set
If you're looking for a reasonably cheap set but still something that provides value for money, the Utopia Kitchen 8-Piece Non-Stick Cookware Set is one of the best options out there.
Just under $50, it has everything you need to get by cooking the essential meals and comes in an eye-pleasing neutral turquoise color. For your money, you'll be getting two frying pans and three saucepans, so these are certainly in the 'bang for your buck' category.
Probably its best feature are the silicone handles. Even when cooking with high heats, they're so easy to take control of and a comfortable cook is a safe cook. Boasting a double non-stick layer, these little beauties are so easy to clean, you can spend more time eating and far, far less cleaning!
Set includes:
2x frying pan (8 inch, 10 inch)
3x saucpans with vented lids (all 5 quart)
Best Quality: 
It would have to be the Cusinel set. Without a doubt one of the best sets on the market at a reasonable price, you simply get anything you ever need and the cast iron pots and pans last forever.
I would strongly recommend these. Seriously, you're probably never going to have to buy a set again after your initial investment.
Best Value:
Without a doubt, the Chef's Star set. It's only ten dollars more expensive than the Utopia product and, while both are good, the Chef's Star collection is also oven safe, allowing for a much wider range of dishes to be cooked. For $59.99, it really is the complete package.
Buying a cookware set: Final thoughts
Hopefully, the examples given are helpful in your quest to fill those drawers and cupboards in your kitchen. It sure can be a daunting task with so many things you think you need but, honestly, a good set will last you a lifetime. Maybe more in some cases.
There's so much out there but, available at your fingertips through the medium of Amazon, any of the above will suit you needs. Pretty much all bases are covered in these four sets, giving you as much or as little as you feel, without leaving you short in any aspect.
Happy cooking!