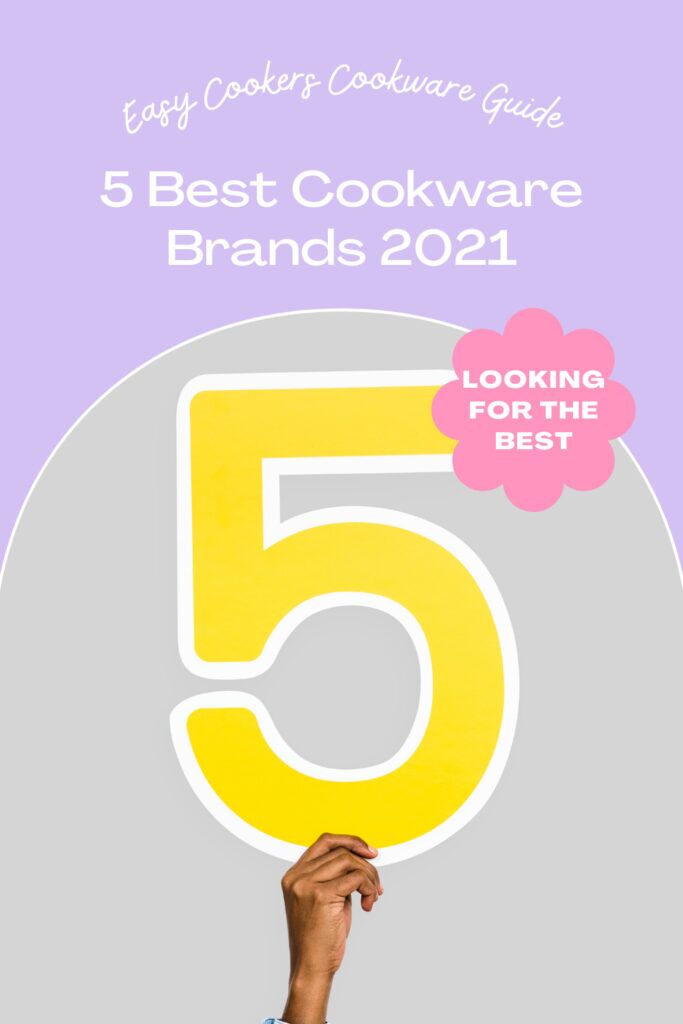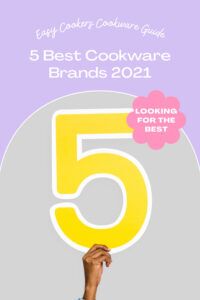 Which cookware brand is the best? If you're looking for the best cookware brand in 2021, check out our updated 2021 guide.
Considering the wide variety of cookware products available on the market, deciding which one is best can be quite a daunting prospect. Indeed, there's just so much out there that trying to decipher exactly what product or product set you need to buy is so difficult.
Trust me, I've been there. You get excited about some reviews only to be hugely disappointed after spending your hard earned cash. It's a painful feeling and, frankly, enough to put some people off cooking for an awfully long time.
Because there really is so much choice. From skillets and spatulas to garlic crushers and griddles, it's one of the most varied worlds you can imagine. Everyone, it seems, is trying to make a splash in the cookware sphere.
The two main things to consider are – as ever – the price and the quality. Remember, just because something is cheap doesn't mean it's bad while just because something costs you a bomb doesn't mean it'll last you years.
If it were that easy, I wouldn't be writing this article.
No, I've fallen for that trap before. When moving somewhere new for the first time, I stocked my kitchen with the most expensive cookware set I could afford (which isn't saying much) and was so excited about where I could go with it.
Well, as you can probably tell, it didn't go very well.
Let that be a lesson to you
DO NOT ASSUME THE EXPENSIVE ONES ARE BRILLIANT. IT REALLY DOESN'T ALWAYS WORK OUT LIKE THAT.
So, if you're reading this, the 'which is the best cookware brand?' has probably been running through your head. Luckily for you, this home cook (with more miles on the clock than he'd care to mention) has seen it all.
Here, we're going to take a look at the best five cookware brands in 2021.
Best Cookware Brands: What to look out for before buying
No one likes not getting value for money. As I'm sure you're aware, it's not a nice feeling to have wasted your cash on something that looked good online, only to see it break within minutes of opening the package. Truly one of the worst feelings imaginable.
Especially after how hard you've worked!
So, in order to battle against that, we've compiled a list of what you need to look out for when it comes to buying new cookware sets. Sure, you might think you know what you need but – let me tell you – that's a sure-fire way to lose money hand over fist.
Indeed, there are certainly some aspects of the product you simply must consider before making a purchase. Luckily for you, they're listed below.
Always consider how many pieces you're getting for your investment. Most good sets will offer a variety of levels. For example, you could buy the 8-piece version as opposed to the 12-piece, which definitely gives you options.
If you are someone who needs to cook for a household or are likely to entertain guests on a regular basis, never really go below a 5-piece set. The initial saving might sound appealing but you'll only end up needing to buy more money anyway.
Value for money comes from knowing exactly how much you need. Don't keep piling things on top after you thought you made a saving. Any good business person will tell you that.
Granted, it's not absolutely necessary to buy pots and pans that are both dishwasher and oven friendly but, seriously, why limit yourself?
Finishing dishes in the oven opens up a whole new world of possibilities while being able to simply stick something in the dishwasher saves you so much hassle when it comes to clean up time.
How good does that sound? No more spending hours at the sink relying on elbow grease alone to keep your cookware as fresh as possible.
It's not as if buying a set capable of fitting in both will set you back too much money either. Honestly, I really can't recommend looking for this kind of thing enough.
Yes, I know we keep repeating the importance of nonstick technology but it's crucial we labor the point.
While there is a benefit to cooking with cast iron (heat distribution being the main one) most people generally and genuinely prefer non-stick sets. After all, who wants to be scraping food off for days?
Also, such sets also allow you to cook with less oil and potentially make healthier meals without fearing for dear life that your food won't budge.
Buy sets with the best non-stick technology you can afford.
5 Best Cookware Brands 2021 Comparison Table
Swipe the table!
Best Cookware Sets For 2021
Ninja Foodi Neverstick Premium - The Best Value Nonstick Cookware
One of the main things people want from cookware sets is that crucial nonstick surface.
We really don't have time to be washing up anymore, the world and our lives are just too busy (even if a big part of your day is looking at memes on Twitter) so finding something nonstick is of the utmost importance.
Well then, the Ninja Foodi NeverStick Premium Hard-Anodized 8-Piece Cookware Set is for you. Cheaper than a lot of the other big sets on Amazon and beyond, it's the best value nonstick cookware set because of the quality of its surfaces.
Extremely durable and likely to last you years if cared for correctly, I really couldn't recommend this set more.
Racheal Ray Hard Anodized Nonstick Cookware set - Definitely The Best Cookware Set for New Home Cooks
Oh, how I wish I had this set in my life a few years ago when I set on my journey into the world of home cooking.
If you're looking to start cooking seriously, pick up this Rachael Ray set. It's got pretty much everything you could want. Oven and dishwasher safe, you'll never want for anything with this set and they're so easy to clean.
If you know someone eager to start cooking, this is probably the best gift you can get them. What a joy it is to cook with this cookware set.
Want More?
Check my buyers guides and beginners guides form more reviews and direction to buy the best Kitchen appliances
- Easy Cookers Beginners Guides - Find it Here
- Easy Cookers Buyers Guides - Find it Here
Granite Cookware Sets Nonstick Pots and Pans - Best Cookware Set For Serious Cooks
If you're really serious about leveling up your kitchen and making sure you have pretty much everything there is to prepare food with, I'd recommend the Granite Cookware Sets.
Again, it's nice and nonstick but also offers you things like a griddle pan (ideal for charring meats and vegetables), wire racks for cooling, muffin trays and even specialized cleaning sponges.
The granite coating prevents chipping and flaking too so, not only do you have everything you need, it'll last you a life time.
HITECLIFE Nonstick Pots and Pans Set - Best Cookware Set For the Lazy Cook
Ok, so you'll have probably picked up by now is that nonstick technology is so good because it's so easy to clean. Well then, if that's the golden rule, then the HITECLIFE Nonstick Pots and Pans Set is a game-changer in every sense of the word.
Made of high quality pressed aluminum, they boast anti-rust performance so you can safely put these in the dishwasher, making your life so much easier. Their nonstick coating is some of the best on the market and they'll last for years unless you go out of your way to mess them up.
If you don't like washing up, BUY THESE.
Gotham Steel Pots and Pans Set - Best Cookware Set When Shopping On A Budget
Ok, so we've talked about the best value cookware set but, let's be serious, there are times when you just need something cheap. Still, that doesn't mean you have to compromise on quality.
Never do that. Never, ever do that.
With that in mind, I'd recommend the Gotham Steel Pots and Pans Set. Not only does it sound like something the effortlessly cool Bruce Wayne would use, but it's such a good set for close to a third of the price of the higher end products.
It's got to be the Ninja Foodi Never Stick set. Value for money and durable pans that can last for years, you really can't go wrong. If you come away from this guide buying one cookware set, make sure it's that one.
You won't regret it.
Best Cookware Sets: Final Thoughts
Hopefully, this article has helped you nail down the best cookware sets out there.
An awful lot of research has gone into this in order to help arm you with the best knowledge you can find out there. By sticking to these principles and looking for the key aspects we set out above, you shouldn't have much of a problem when it comes to making a wise investment.
Remember, a good cookware set will last you for years too, so it's not like this is something you must be revisiting over and over. Even if you're buying one as a gift for a friend or relative, keeping all this in mind will put your money to much better use.
Happy shopping out there people, there are plenty of bargains to be had. You've just got to know what you're looking for.
Make your life easier and healthier by really taking this into consideration. I wish I did sooner.
Home cooks generally love non-stick cookware brands. Ensure you're not the one missing out!
Did you pick up any of these products? If so, which one? Let us know and why by commenting below!